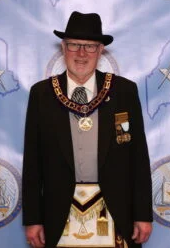 Grand Masters Class – October 21, 2023
On October 21 the Valley of Portland will be hosting a statewide Grand Masters Class in Portland. Meals are always free and Parking at the Elm Street garage can be discounted 50% with the provided scanner coupon.  The day will begin with 8-9am coffee and then the 4th, 15th, 16th, 29th, and 32nd degrees will all be performed live.
This day is about the candidates as I know our Grand Master would relate, but it is also a way for us to honor our Grand Master who has been very supportive of our mission in this jurisdiction during his time in office. Please come and enjoy this special reunion in Portland and bring any candidates that might like to pass through this one day class Scottish Rite offering. The day will end with a social hour following the completion of the 32nd degree. This social will be in the reading room on the first floor and will include lite refreshments. Bring your dues cards and enjoy your Rite.
Reach out to the Portland Scottish Rite office at 207-772-7711 to get on the list and confirm payment
Degrees:
4° – Builder
15° – Knight of the East
16° – Prince of Jerusalem
29° – Knight of Saint Andrew
32° – Sublime Prince of the Royal Secret
Location:
Portland Masonic Center,
415 Congress Street,
Portland, ME, 0410
Details: (times are approximate)
Registration 8:00am-8:45am
4th Degree 9:00am
15th Degree 10:00am
16th Degree with Lunch 11:15am
29th Degree 1:30pm
32ndDegree 2:45pm
Social Hour 4:00pm-5:00pm