Gardens Aglow Event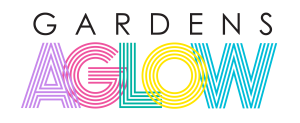 Join us to experience the brilliance of New England's most beautiful light display! This year, the seasonal celebration returns to its roots as a walking event with a new, reimagined design and more than 750,000 LED lights woven through 14 acres of central gardens.
What better way to get into the Christmas spirit than to experience this amazing display with friends and family. The Valley of the Androscoggin is planning on purchasing 30 plus tickets and go as a group to this amazing display. We need to hear from you if you are interested.
WHEN: Sunday, December 11, 2022
TIME: 5:30 PM
WHERE: Gardens Aglow, 105 Botanical Gardens Drive, Boothbay, ME
TICKETS: 
Adults: $18,
Seniors (65+): $16,
Children (3-17): $10,
Child under 3: free
We are also planning on having dinner as a group at a restaurant earlier in the afternoon prior to the reservation. Details for that will be available in a few days.
Right now we are looking to see what the level of interest is. There will be an additional email forthcoming with details on how to purchase tickets.
If you are interested, please click here before Saturday, November 26, 5:00 PM
We will provide information to those interested on Sunday, November 27 on how to purchase the group tickets.
Richard N. Bergeron, Jr, 33°
Secretary
secretary@ValleyOfAndroscoggin.org
Valley of Androscoggin, Ancient Accepted Scottish Rite, NMJ, USA
Physical Address: 1021 Turner St, Auburn, ME 04210
Mailing Address: 136 Hallowell Rd, Chelsea, ME 04330
Cell: (207) 240-5752