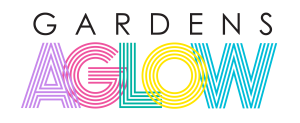 Gardens Aglow
Magic Awaits This Holiday Season.
IF YOU ARE PLANNING TO JOIN US THIS YEAR, IN ORDER FOR US TO KEEP OUR RESERVATION BLOCK, WE NEED YOU TO RESERVE YOUR TICKETS TODAY.
Returning for its ninth season, our annual celebration will feature new walking routes and paths to explore, as well as some new vistas and old friends (hello, Wade the Moose!). With more than 750,000 LED lights woven through 14 acres of central gardens, the Gardens is amplifying the brightest light display in Maine with new designs and sustainability initiatives. Join us to experience illuminated trails, nature-inspired sculptures, themed areas, and swaths of light and undulating effects all conspiring to create an immersive experience.
Date: Saturday, December 9th, 2023 – 5:30 PM
Where: Coastal Maine Botanical Gardens
Address: 105 Botanical Gardens Drive, Boothbay, ME
Admission Rates and Rate Categories for 2023 are as follows:
Adult: $19
Senior (65+):$17
Veteran: $17
Child: $10
This is the fourth year that we have attended as a group from our SR Valley of the Androscoggin. This is not limited to SR members. Bring your family, friends, prospective Masons and SR Masons. Invite brethren from other Valleys.
We will meet at the Kennebec Tavern (119 Commercial St, Bath, ME) at 2:30pm for an early dinner then we will travel to Boothbay for a beautiful stroll through the Gardens Aglow.
This date was chosen as it does not conflict with the two previous weekends of our Festival of Trees event for the Portland Children's Dyslexia Center.
Currently there are only 522 tickets available for the 5:30 time slot. It may seem like a lot, but this event sells out quickly. Do not wait to respond with your reservations. We will purchase tickets and payments may be made out to Richard Nadeau directly or you can use Venmo to reimburse the Valley for your tickets:
All payments must be received by November 22nd.
If you wish to pay by Venmo 
download the Venmo app on your Apple or Android phone.
If you wish to pay by check,
mail your check to:
@AndroValleySR
Please indicate in the comments box: "Gardens Aglow"
AND also include the Rate Category
Valley of Androscoggin
Richard Bergeron
136 Hallowell Rd
Chelsea, ME 04330
Please indicate in the comments box: "Gardens Aglow"
We have enjoyed this spectacular event in the past and I'm sure you will not be disappointed.